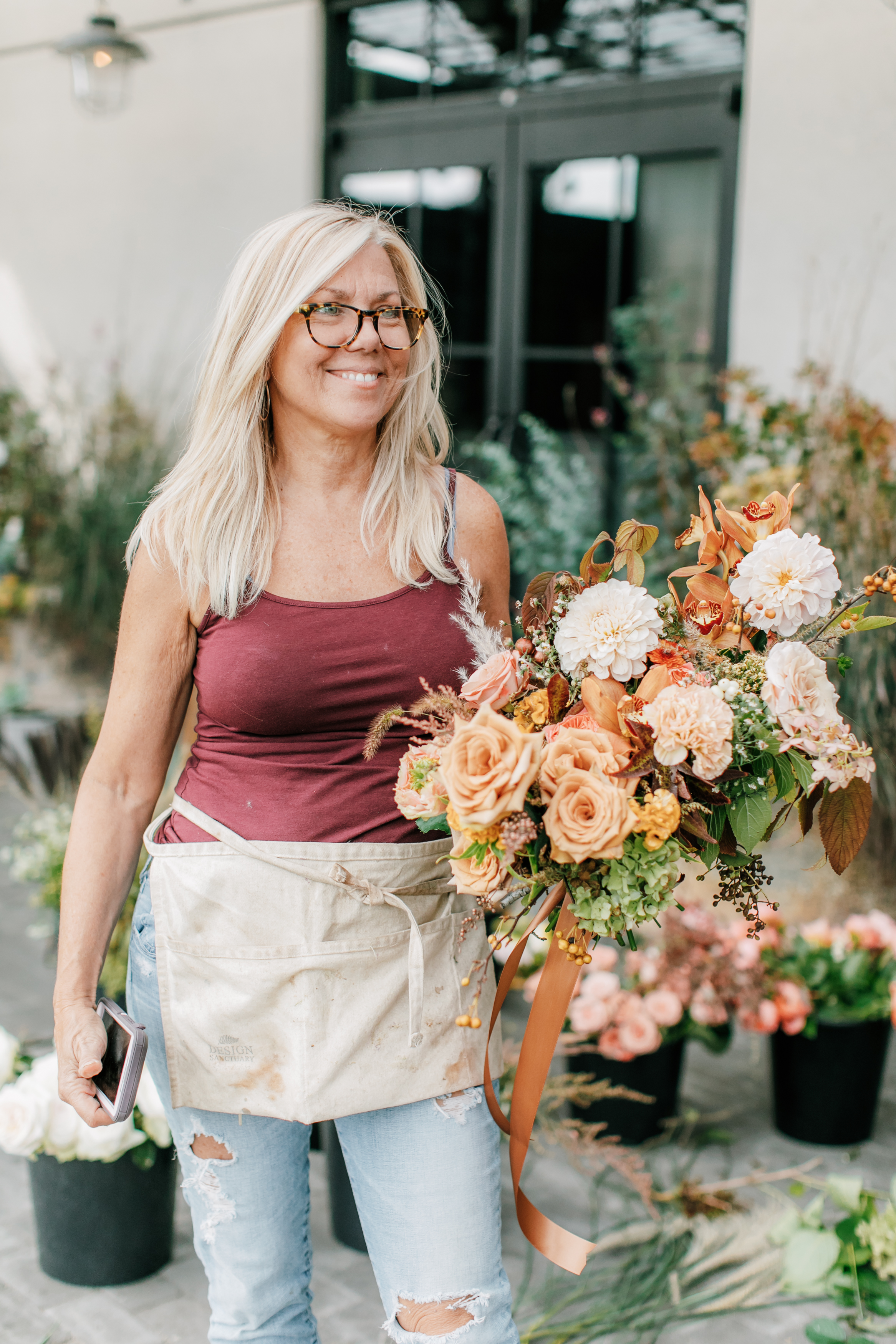 Learn Event Floral Design From the Ground Up
The opportunities for learning in our industry are like no other time since I began designing in 1988. The reason I share so much of what I know is because I remember how I would study every single arrangement wondering "how did they do that"??? Then I would find every book available and go to every wholesaler show I could find. Man how things have changed!!
So... after 32 years and lots of practice I am finally offering a 12 Session Virtual program where we will delve deeper and more thoroughly into Event Floristry from start to finish.
I want to open it up to all designers, florists, gardeners and flower lovers who are ready to invest their time into growing their craft and scaling their business. I am going to teach EVERYTHING I know.
Investment for this course is less than what you will make on your first booked event. What you will learn in this class will easily earn you back your investment while you are still in the midst of the course.


After taking this class students have scaled their businesses ten fold in a matter of weeks.
$950 plus tax and processing
What You Will Learn


floral installations including ceilings, chandeliers, chuppahs, arbors and staircases
bouquet design including cascades using the dutch spiral method
the principles and elements of floral design
complete color theory for floral design
extensive step by step tutorials including how to build recipes
intensive study of bouquets, centerpieces and installations
floral mechanics (including sustainable) from beginning to end
event design and mood boards
Optional Event Hours
After the course you will be invited to join our team @freshdesignsflorist on a live event to put all you have learned into practice!


You can complete this course AT YOUR OWN PACE.


Each of the 12 classes include a written lesson and a video tutorial.
You will be required to purchase flowers and hard goods for practice.


Classes are non refundable.